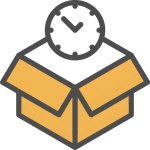 Dependable RUSH Package Delivery and Courier services from Atlanta Checker Cab! With our large fleet of taxicabs around Atlanta, who better to get your important packages to their destination?
To have your package couriered right away, please call us at (404) 351-1111.
Beyond passenger transport, Atlanta Checker Cab service also includes rush package delivery, corporate accounts, and the convenience of accepting major credit cards.
Atlanta Checker Cab provides Emergency Road Services – including:
Transportation to Safety
Lock-Out Service
Battery Boost Service
For emergency assistance, please call us at (404) 351-1111.
Atlanta Checker Cab provides Food Service Delivery to Downtown, Midtown, Buckhead and beyond:
Pick-up in 15 minutes or less
$2 per mile
Express pick-up and delivery